A Forklift Dealer You Can Trust
Advantage Material Handling, Inc. (AMH) started with a simple goal in mind: To help our customers maximize profits and efficiency by matching them with a quality used forklift that satisfies their needs. We are leaders in our industry with an extremely competitive working nature. AMH specializes in the highest quality of used forklifts and materials handling equipment. We know forklifts. That's what we do. We sell and rent used forklifts and come staffed with a knowledgeable and friendly service department for all forklift repairs and maintenance. Call us today with all your forklift questions and needs. We are a forklift dealer that you can trust!
Advantage Material Handling Specialties:
Forklift Sales
Forklift Repair Services
Forklift Parts Sales
Forklift Rentals
Narrow Aisle Equipment
Aerial Equipment
Forklift Appraisals
Freight Assistance
We Sell Forklifts Efficiently
We sell anywhere in the United States while centrally located in Mundelein, Illinois. We are extremely organized and offer same day purchases on the majority of our forklift selection. Depending on where you are in the U.S., we arrange to get your forklifts the same day or within a few days. Don't get delayed and have to experience a multi-week waiting process to find equipment. Get working quickly with our extensive inventory selection and forklift dealer customer service team.
Forklift Repair Emergency Services
AMH understands forklifts can malfunction at any time. In order to keep your business moving forward, same day forklift repair and service is standard. Our certified technicians will work quickly to fix your forklift when a situation arises. We offer an overall inspection, so that you can anticipate any mechanical malfunctions ahead of time.
Why Work with Advantage Material Handling?
Our brand is unmatched in the industry. We truly know the used forklift dealer industry and can connect you with the right machinery to get the job done. Our inviting staff will help find answers to all of your forklift questions.
Competitive Pricing
Same Day Delivery
Great Inventory Selection
Top Quality Forklifts
Friendly and Knowledgeable Staff
A Few of Our Forklift Brands For Sale & Repairs Include:
Yale
Mitsubishi
Toyota
Caterpillar
Raymond
Komatsu
Nissan
Crown
Hyster
Many more brands

Electric vs. LPG vs. Diesel
Your business is unique. That is why we offer such a variety of high quality forklift equipment for any needs. We will fit you with the best forklift type for your operation.
Experience low fuel costs with less regular maintenance over time
Less engine lag and better range of movement
Very quiet with low emissions
Requires onsite or portable Charger
Great for outdoors with high fuel efficiency
High torque for larger jobs
Long lasting and provide a great value over time
Easy to start in cold weather
The internal combustion engine makes for lower initial operating costs
Great for both indoors and outdoors
Work on multiple types of surfaces
Most efficient to refuel
Advantage Material Handling, Inc. provides maintenance and repairs for all your forklifts, whether you bought them from us or someone else. We have all the parts with experienced technicians to repair your specific brand of forklift. Equipment malfunctions have a direct impact on your bottom line. We work efficiently to get you running at full capacity with short turnaround times.
Reliability, Timeliness, & Pricing Are Key
We believe in getting the job done correctly the first time, while maintaining a sense of urgency and providing the best pricing. We expect the same of the shipping firms we use to get equipment to our customers. We consider this an important extension of our customer service. That is why we only use transportation companies that help deliver products efficiently and in a timely manner.
We can repair all types of mechanical parts. We are also a full parts supplier. See the following for all your forklift repair and service needs to keep your business in business. Our staff is trained and has decades of combined experience. You will find that we offer competitive pricing when buying a used forklift from us, or when repairing your forklift.
Contact Us Today!
Call us at 847-223-0500
or
Engine and engine parts
Transmission and transmission parts
Batteries and battery chargers
Tires
Forks
Chains
Hoses
Lights
Backup Safety Alarms
Belts
Various parts
Forklift Repairs Include:
Engine Repairs and Rebuilds
Transmission Repairs and Rebuilds
Brakes
Mast
Hydraulic Cylinders
Electric motors
Routine service and maintenance
We have extremely competitive pricing. Our wholesale background extends to vendors from Lease Companies and Banks, to Forklift Dealers and End Users throughout the United States. We pass the savings directly onto you, the end user. Start working efficiently and making money by buying your used forklifts from a trusted forklift dealer company.
Running a business is hard work. You shouldn't have to deal with equipment breakdowns and delays in sourcing equipment. We know that you have many bills, so we provide flexible pricing options to help.
Buy Used Forklifts
Rent to Own
Lease Used Forklifts
Additional Flexible Options at 847-223-0500 or http://www.advantagematerialhandling.com/
Meet the Advantage Material Handling Team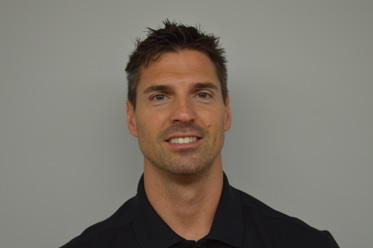 Scott is head of purchasing for Advantage Material Handling supplying and coordinating inventory needs. While his main focus is buying equipment, Scott also assists in sales with some key accounts. Working directly with our buy and sales reps to sufficiently host a vast variety of forklifts enables Advantage Material Handling to supply most of your inventory needs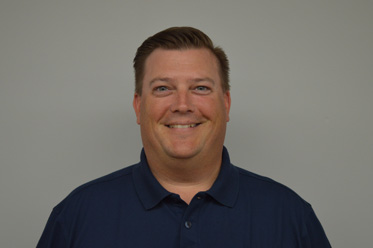 Mike Mayer
Operations & Service Manager
Mike has been in the forklift industry since 2002 and has enjoyed the journey ever since. Mike believes building strong relationships with satisfied customers is what makes this industry great. Mike earned a BS in Economics and a BA in Business from Iowa State University. Mike enjoys spending time with his family and watching sports. He is currently acting Service Manager at AMH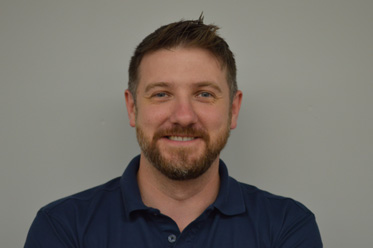 Gavin has been in the forklift industry since 2008 and has spent a majority of that time with AMH. He is an army veteran who served overseas with the 101st Airborne Division from 2002 -2004. After the military Gavin went to Northern Illinois University earning a BA in Organizational and Corporate Communications. He is acting sales manager at AMH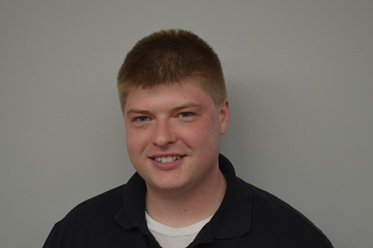 Matt enjoys learning about the ins and outs of his clients' businesses. He believes in openness, honesty, and forging strong relationships. He is meticulous when it comes to details and wants to make sure customers are satisfied with their purchase. Matt graduated from Illinois State University in 2010 with a BS in Political Science. Matt is in charge of retail sales and rentals.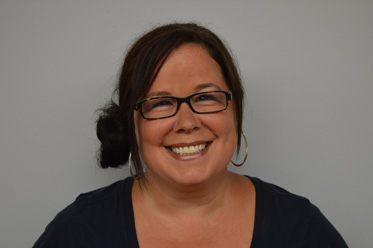 Kristy has almost 10 years of experience in the forklift industry. Kristy is the Sales Assistant and freight coordinator for Advantage Material Handling. She enjoys working with the customers and vendors she has had the pleasure of building relationships with over nearly the past decade. In her free time Kristy enjoys spending time at home playing with her dogs, baking and working on craft projects.
How Do You Know You Are Getting A Good Deal?
We combine our expertise in the industry, a staff of experienced repair specialists, and current market prices to come up with competitive pricing that works for your staff. We also do bulk sales if you need a fleet of used forklifts. Tell us what you need and our forklift dealer staff will find the brands you trust at a great price.
Check Out Our Rental Rates
Check Out Our Sales Inventory